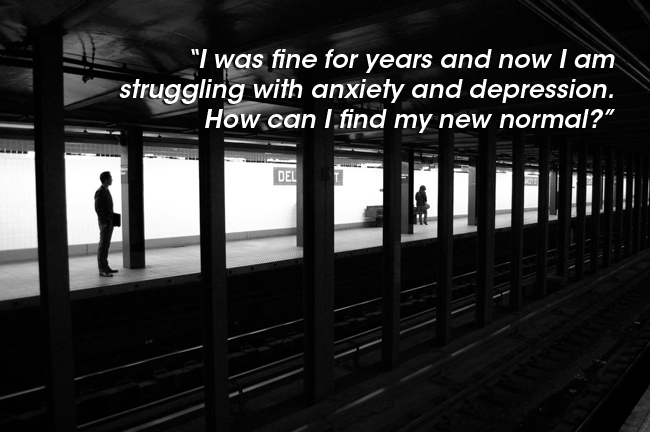 ---
We all have bad days… Sadness, frustration, experiencing "the blues" are part of everyone's life. Unlike depression, these occasional feelings don't usually get in the way of living our lives.
Depression, or major depressive disorder, is a mental health condition that negatively impacts how you feel, how you think and how you act. It can take a toll on everyday living, affecting our work, relationships, and sense of self.
Depression affects 1 in 6 people in the United States, and is one of the most common conditions in the WTC Health Program.
The good news however, is that DEPRESSION IS TREATABLE.
What does Depression feel like?
Doctors and mental health professionals will usually assess for symptoms that have lasted at least 2 weeks:
Depressed mood, which can be sadness, emptiness, hopelessness.
You may have lost interest in things you used to enjoy
Appetite disturbance - Some people with depression lose their appetite, others can overeat and crave unhealthy or comfort foods. Weight loss or gain can accompany depression.
Sleep difficulties – either sleeping too much or too little.
Physical sense of agitation or the opposite, feeling slowed down.
Fatigue: You may feel that you are too tired to do simple tasks or sometimes anything.
You may have feelings of guilt that can be excessive or even inappropriate to the situation.
Concentration difficulties: Working reading, or watching television can seem very difficult.
You might have trouble thinking clearly – decision making might seem impossible.
Often these feelings can seem endless and dark. Sometimes recurrent thoughts of not being alive anymore can accompany depression. These require treatment, so get help if you feel these things.
In addition, sometimes people can feel hopeless, and some people experience body aches and pains.
---
If This is an Emergency, Contact:
National Suicide Prevention Hotline: 1-800-273-8255
1888-NYCWELL - If in NYC
---
Types of Depression
Depression comes in many forms. The most commonly occurring forms of depression at the WTC Health program include the following:
Major Depressive Disorder with Seasonal Pattern
With reduced daylight hours during winter, some people (around 4-6% Ameri-cans) develop what's commonly known as "winter depression, which begins in the fall and improves in the spring.
Women and younger people are more at risk of developing this condition.
Symptoms can include fatigue, oversleeping, overeating, weight gain, craving carbohydrates.
Dysthymia
Dysthymia is a type of chronic "low-grade" depression which lasts at least two years.
You may feel like you've always been depressed- this is "just the way you are."
Major depression:
This condition is characterized by more intense, debilitating and relentless symptoms.
Some people experience just a single depressive episode in their lifetime, but major depression can be a recurring disorder.
Atypical depression
People with atypical depression can experience a temporary mood lift in re-sponse to positive events, such as after receiving good news or while out with friends.
Symptoms include increased appetite, weight gain, oversleeping, intense reactions to criticism, feeling worse in the evening than the morning, feeling weighted down.
If you are interested in getting help for PTSD as related to your experience of 9/11, you can call Voices of September 11th at 203-966-3911 for more information on how an experienced mental health profes-sional can help you. If you lived in the area or worked in the area, you can also call the WTC Health Program to see if you qualify for both medical and mental health services through the program.
It's never too late to get help.